Accelerated Data Distribution
Description
You can use OSS and CDN services together to implement full network coverage and efficient content distribution, you can also flexibly deal with heavy traffic and high concurrency business scenarios. You can use OSS as the source station, put hot resources in OSS, and then send the resources down to the end users through CDN. It reduces flow cost and time delay of terminal access.
Across- region ReplicationDisaster Recovery
Description
Your data can be synchronized to a designated area in real time through cross-region replication function. It implements remote disaster tolerance of data, and smoothly deals with extreme disasters to ensure secure enterprise operations.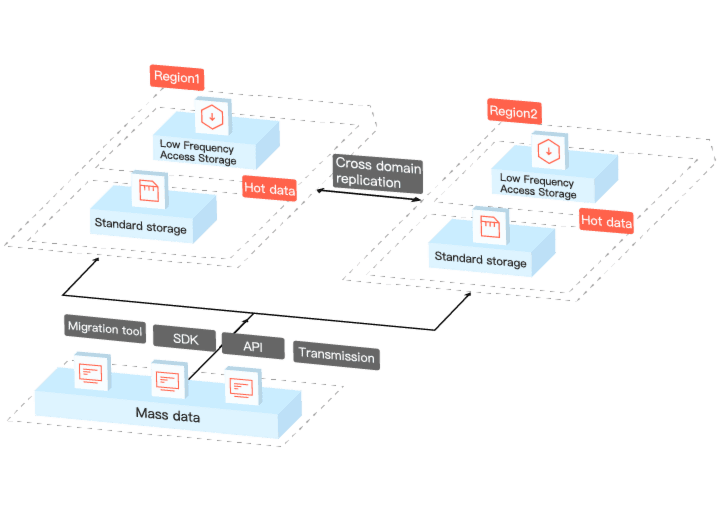 Description
For large-volume data on cloud backup (cold/hot standby), OSS supports two storing method based on data access frequency. For the cold data with a relatively lower access frequency and speed, it's recommended that you store your data in low-frequency access storage. Without reducing the durability of data, it can reduce storage costs by about 50%, and provides a cheap space for your data.